If you thought that there might be $50 tucked in an envelope in your kitchen junk drawer, would you invest ten or twenty minutes to try and find that envelope? Imagine your delight in reclaiming what was lost!
If you'd open that kitchen drawer to look, take five of those minutes to read this blog post on how you can potentially find unclaimed and abandoned property that belongs to you, a family member or friend.
As some of you likely know, there are laws (escheatment law) in all states that dictate how unclaimed or abandoned property is treated. Escheat laws were born of feudal England where all land was owned by the Crown. The King granted ownership rights over parcels of land to select subjects and supporters, making them landholders who could exercise the rights of ownership, including the sale or lease of those rights to others. When a landholder died without an heir, the ownership rights over the land reverted to the King.
In the United States, escheat law developed in a similar, predictable way. Rather than reverting to the King, property abandoned or left in limbo without an heir reverted to "the people". As you might have guessed, "the people" was and is the government, both Federal and State.
What is Unclaimed or Abandoned Property?
Unclaimed or abandoned property is property that has been turned over to the state because the company or other holder of the asset has been unable to return that property to the rightful owner.  A simple example might be a utility company that is attempting to refund a deposit or an overpaid bill to a former customer who has moved. Or a credit card company returning unearned fees.  Without an accurate forwarding address, the utility and credit card company's hands are tied and the deposit and or money sits in limbo.  What about a life or other insurance policy on a decedent and the insurer could not find the beneficiary?  This stuff happens all the time.  In fact, over 75 percent those who check find some sort of unclaimed property for a friend or family member.
Most companies likely have in place internal procedures, consistent with state law, that determine how many delivery attempts are made before the value of that check is forwarded to the State of Illinois along with whatever ownership information is available.
The transfer of the asset from the holder of the property to the state does not mean that your utility refund is lost to you forever.  Federal and State laws exist that are intended to help citizens recover unclaimed or abandoned property.
Think of this simple fact. The state of Illinois has over $2 billion dollars in unclaimed or abandoned assets.  That's your and my money that will be used by the State for its own purposes if you don't make an effort to claim what's rightfully yours.
How To Find and Recover Unclaimed Assets In Illinois
This part of the process is actually pretty easy and fun.  We're fortunate here in Illinois that the State Treasurer has made it relatively easy for an individual to find if unclaimed deposits, accounts, refunds and other property being held in your name by the state.  By going on the State of Illinois web page, you can search for yourself, friend, family member, literally any name you know.  How neat would it be to call your friend and let them know that you found a dormant bank account or some long lost relative and they have thousands of dollars sitting there waiting to be claimed.  Our law firm, Brown, Udell, Pomerantz and Delrahim, Ltd., a/k/a BUPD, Ltd., often conducts these searches, at random, for its clients free of charge.  The State of Illinois web page also classifies property to less than $100.00 and more than $100.00.  Here's the 5-step process to find out if found money is waiting for you, a friend or family member.
1. Go to icash.illinoistreasurer.gov and click Get Started and enter the first and last name of you or the person for whom you are searching (photo)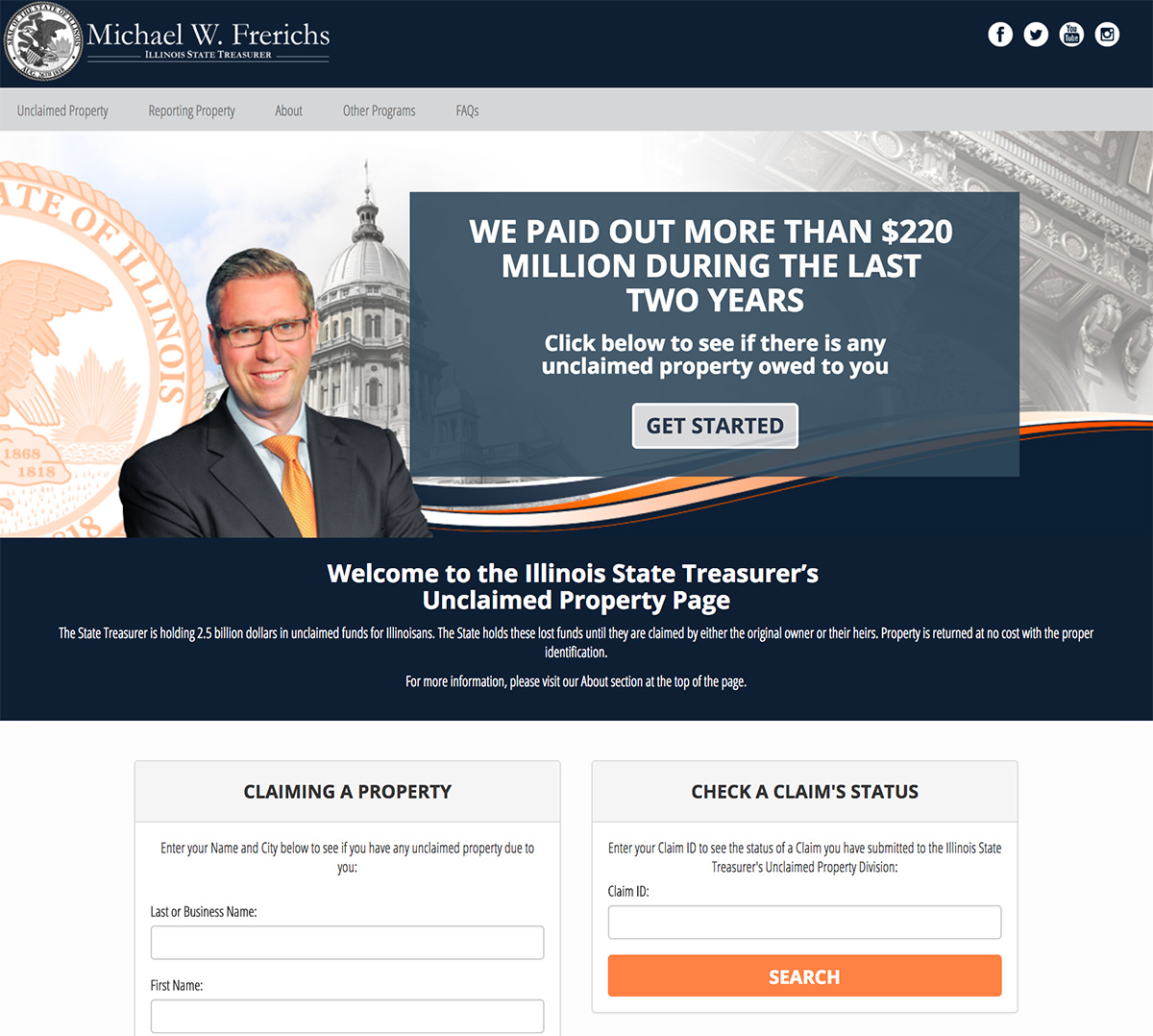 2. If you've got a common name, or the list of possible matches is too long, modify the search by adding the city name for your current residence.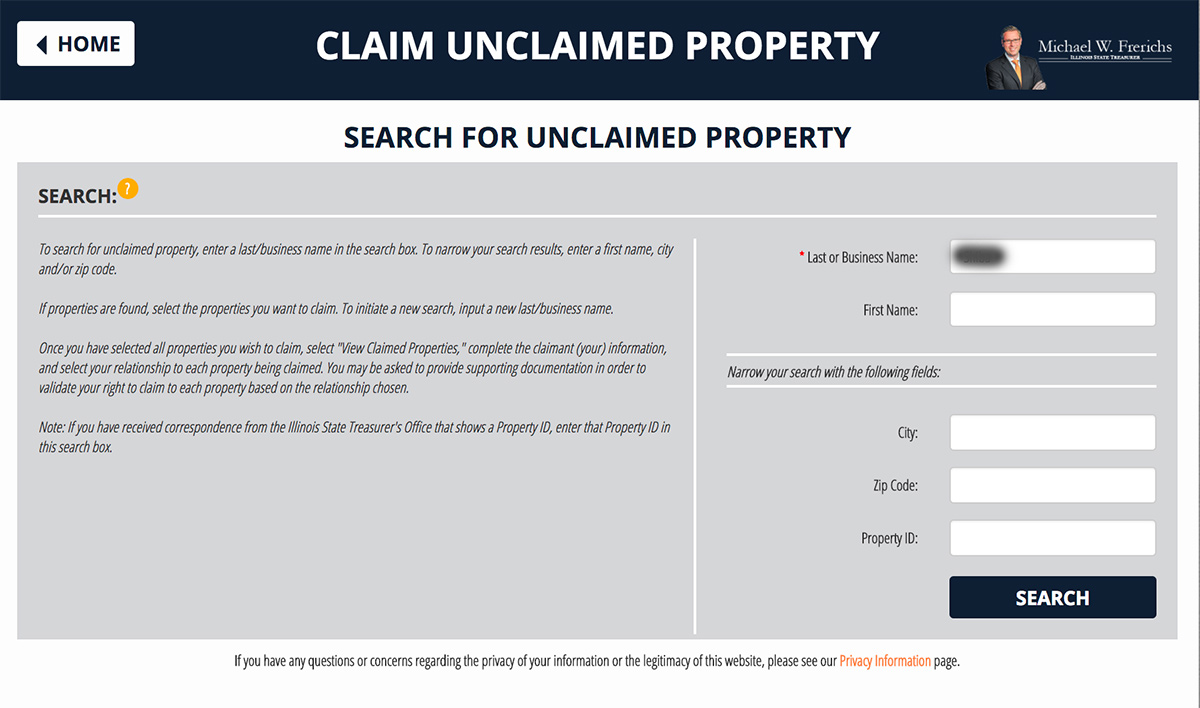 PRO TIP: Many times unclaimed assets are associated with your name at an old address or variations of your name from common misspellings. Search them all.
3. Once you've identified and selected the property that you believe to be yours, check the items and select View Claimed Properties.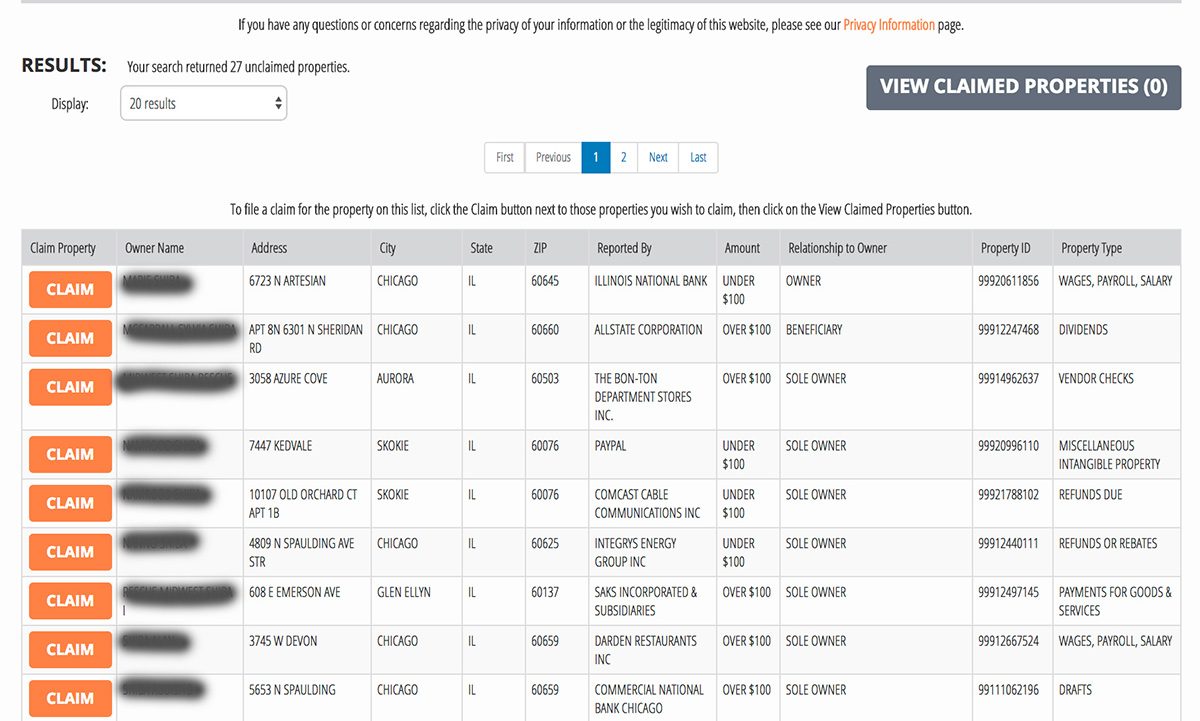 4. Complete the claim form by entering your contact and verification information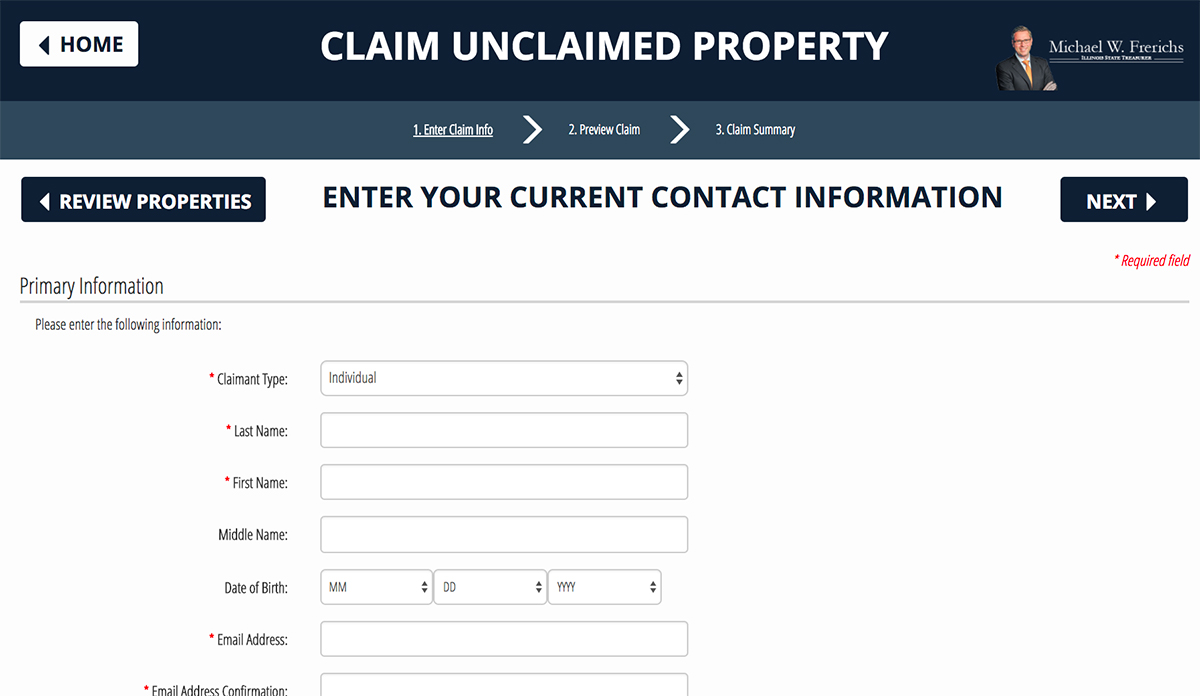 5. Sign the document in front of a Notary and mail it to the state.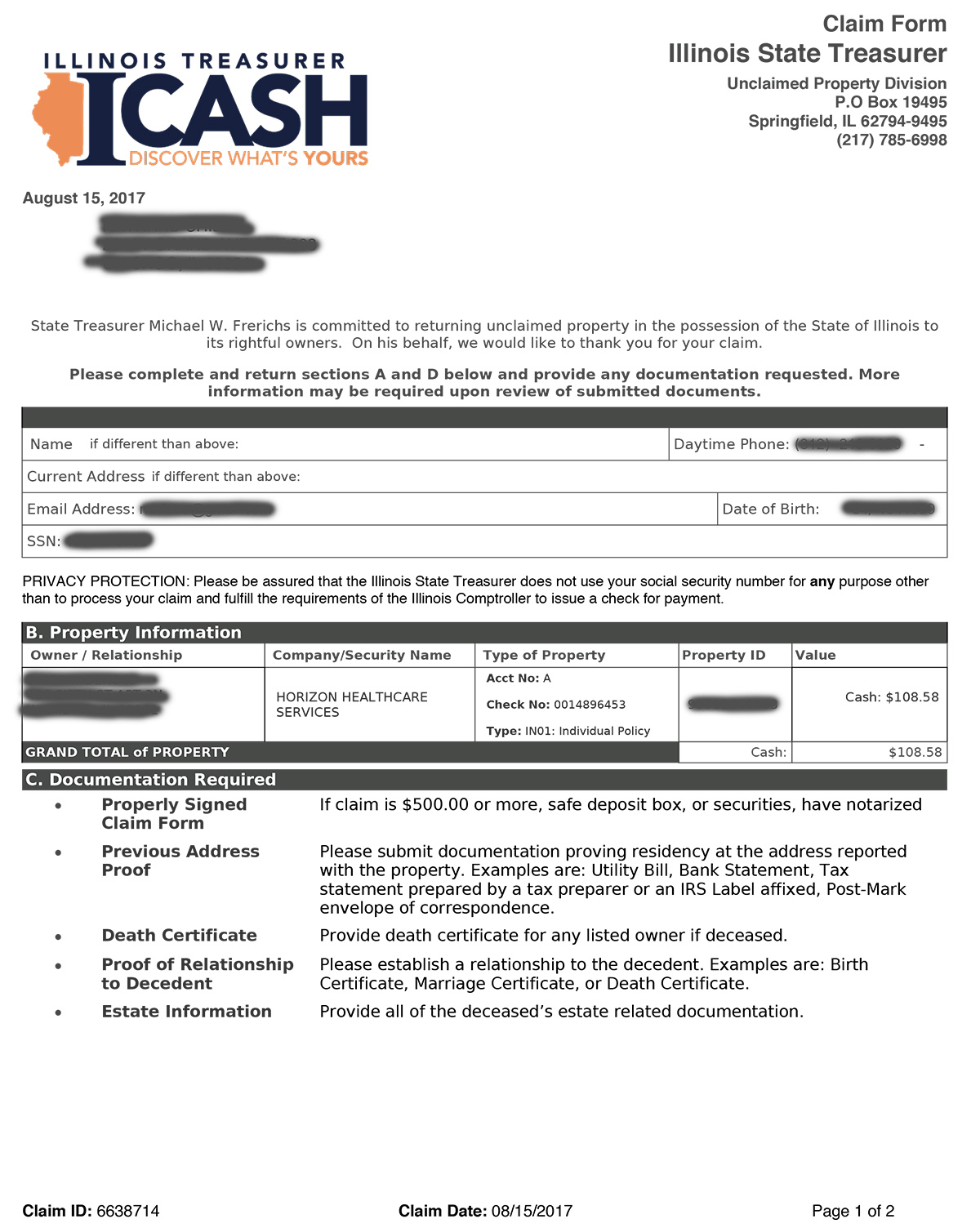 That's really all there is to it! I'm confident that if you or someone in your family has moved several times there is a good chance that a refund, deposit, or closed savings account with your name on it.  If you find anything neat or interesting, I would love to hear about the find.
Happy hunting!

Glenn L. Udell is a Partner with Brown, Udell, Pomerantz & Delrahim, Ltd. He joined the firm in 1990 and has assisted in the growth, management and development of the firm ever since. Glenn concentrates his practice in the areas of real estate, corporate transactions and complex commercial litigation.

Latest posts by Glenn Udell (see all)